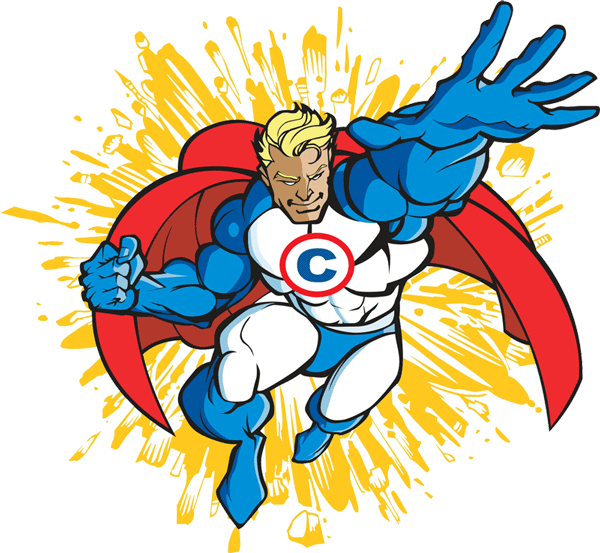 Privacy and Terms
Last updated: Monday 22nd March 2021. New York, US Timezone.
You are viewing this page at: 2023-09-28 11:34:41

Gorilla Theory Labs ('we') is the producer of the Captain Pulsar game and is committed to protecting the privacy rights of game players ("users" or "you"). This Privacy Policy (the "Policy") defines how we collect, store, use, and manage user information provided by you via the Captain Pulsar gaming experience online or via the iOS mobile platform.
By registering on this website you are expressing your agreement to this Policy and the processing of your data, including your personal information, in the manner provided in this Policy. If you do not agree to these terms, please do not use the Service.
How We Use Information
We use information collected through our Service for purposes described in this Policy. We have a registration as part of this game site (in the web page and as part of the Flash game itself). We DO NOT store any payment information at all. Payment information entered is processed via the PayPal payment platform only and any and all payment records are NOT stored by the Captain Pulsar platform and it's supporting database. We may use your information to:
create individual game player accounts and allow users to play all levels of our games;
identify users and display user scores;
operate and improve the game and the game technology;
understand you and your preferences to enhance your experience and enjoyment using our Service;
respond to your comments and questions and provide customer service;
provide and deliver products and services you request;
send you related information, including confirmations, invoices, technical notices, updates,
security alerts, and support and administrative messages;
communicate with you about promotions, rewards, upcoming events, and other news about products and services offered by Gorilla Theory Labs and our selected partners;
enable you to communicate with other users;
Disclosure of Your information
Gorilla Theory Labs does not share your personal information gathered in the Captain Pulsar gaming experience.
Forums/Private Messages
Our Web site offers a community forum for registered users. The forum is not publicly accessible to non-registered users. You should be aware that any information you provide in these areas may be read, collected, and used by others who access them. To request removal of your personal information from our community forum, contact us at privacy@captainpulsar.com.
In some cases, we may not be able to remove your personal information, in which case we will let you know if we are unable to do so and why.
Social Media (Features) and Widgets
This Web site includes Social Media Features, such as the Facebook Like button and Pinterest Widgets, such as the Share this button or interactive mini-programs that run on our site. These Features may collect your IP address, which page you are visiting on our site, and may set a cookie to enable the Feature to function properly. Social Media Features and Widgets are either hosted by a third party or hosted directly on our Site. Your interactions with these Features are governed by the privacy policy of the company providing it.
iOS and Android Platforms
When you use any of the Gorilla Theory Labs games or applications on a mobile platform, we currently do not collect or record any user information (such as your unique device ID (persistent / non-persistent, hardware type, media access control ("MAC") address, international mobile equipment identity ("IMEI"), the version of your operating system ("OS"), your device name, your email address (if you have connected to Facebook or Google+), and your location (based on your Internet Protocol ("IP") address).
We collect your location as part of the registration process for this gaming site. This is the only time we note your location (by 'Country').
Push Notifications
We may occasionally send you push notifications through our mobile applications to send you game updates, high scores and other service related notifications that may be of importance to you. You may at any time opt-out from receiving these types of communications by turning them off at the device level through your settings.
Game Data Collection
Whenever you play the Captain Pulsar game, we only collect score data and your finishing point (the game level) where you finished playing. This information is associated with your player ID for the purpose of providing you our Services and improving them.
Security
Gorilla Theory Labs takes reasonable measures to protect your information from unauthorized access or against loss, misuse or alteration by third parties. These measures include secure certification around registration and login ('https) and preventative measures against Cross Site Request Forgeries.
Although we make good faith efforts to store the information collected on the Service in a secure operating environment that is not available to the public, we cannot guarantee the absolute security of that information during its transmission or its storage on our systems.
Further, while we attempt to ensure the integrity and security of our network and systems, we cannot guarantee that our security measures will prevent third-party "hackers" from illegally obtaining access to this information. We do not warrant or represent that your information will be protected against, loss, misuse, or alteration by third parties. No method of transmission over the Internet, or method of electronic storage, is 100% secure, however. Therefore, we cannot guarantee its absolute security.
Opting Out of Marketing
You may opt-out of receiving promotional emails from us by following the instructions in those emails by emailing us at privacy@captainpulsar.com. If you opt-out, we may still send you non-promotional emails, such as emails about your accounts or our ongoing business relations. You may also opt-out of receiving SMS notifications from us, either via SMS or by emailing us at privacy@captainpulsar.com.
Contact Information
Gorilla Theory Labs Ltd: Kemp House, 152 City Road, London EC1V 2NX, United Kingdom.
If you have any questions about this Policy, please contact us at privacy@captainpulsar.com.

The Captain
The DeSuHu Corporation
Share - WhatsApp